A baby step toward creating a large value
How often do you spend on clothes that become color fades, too loose, too tight, or feel shabby only after a few months of use or a couple of washes? Quite often, right? Poor clothes add little value, take up space in wardrobes and remind you of wasted money. So, when every little cent counts, stop settling for clothing that feels good for a while before turning drab and lifeless!
Is there a way for consumers to reduce their dependence on word-of-mouth information and become deeply aware of the science behind fabrics, fibers, and its manufacturing? In 2021, seasoned textile professionals Balachandra Rangarao and Sasi Kumar thought it is time to give back something by adding value to society by promulgating a culture of knowledgeable-based decision-making. They began to conceptualize an innovative venture that would save time and money, making customers feel confident and happy about their clothes while helping them invest in quality, along with contemporary and fashionable.
Thus, was born BSmarT™ brand, a flagship online and offline retail experience to educate buyers about the nitty-gritty of textile manufacturing and quality standards of garments. The initiative is straightforward yet impactful. Rao and Kumar were keen on building an exclusive platform that communicates the latest innovations in textiles in a comprehensive way for the end-user to understand. Applying the hard-earned rich corpus of information will help the common consumers make better decisions about what they want to wear and where they want to spend their money.
Our journey so far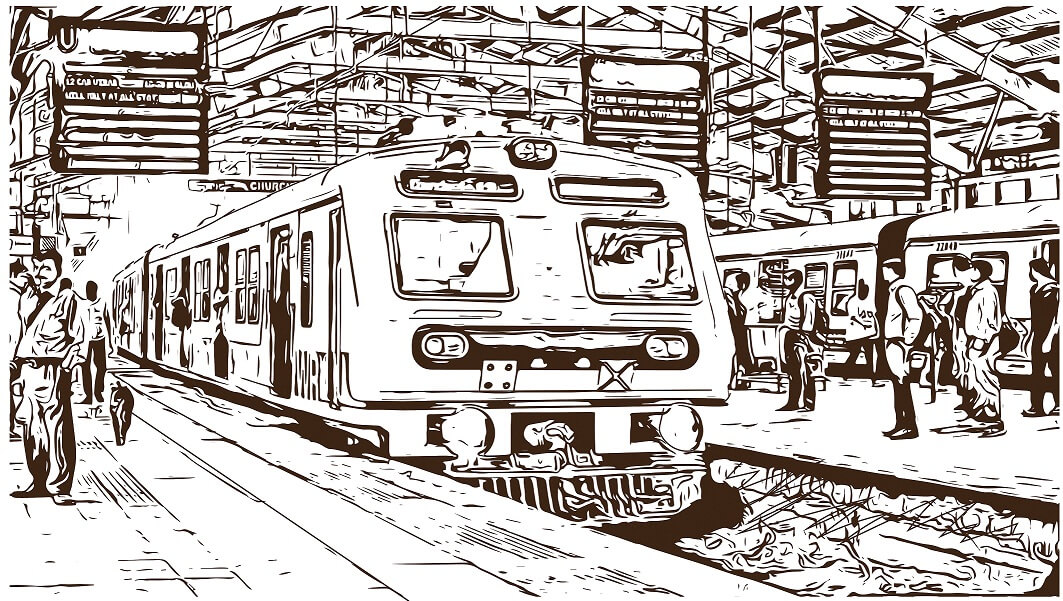 While BSmarT™'s journey began in 2021, its roots go back to a rainy day in 1989 Mumbai. Thirty years ago, a young textile engineer arrived in the City of Dreams. He didn't understand Hindi or Marathi. Distanced from the warmth of his home in Chikmaglur (Karnataka), the detached metropolis appeared to be a complex landscape. Yet, they say that the strength in dreams can conquer fear and propel one to overcome hurdles. So, armed with his hopes and a never-say-die spirit, Balachandra Rangarao began in his foray into textiles with a few hundred rupees in his pockets and the belief, "Yes, I will make it big."
Entrepreneurs struggle
Balachandra went from pillar to post, searching for a job for months. The money had run out, he had no choice but to rely on his friends to help him sustain. Yet, his resolve remained steadfast. Finally, after days of struggle, his efforts bore fruit. He was selected as a shift production engineer in one of India's earliest polyester manufacturing companies. At last, he could make ends meet and live life on his terms.
However, financial stability was never enough for fulfillment. Rangarao craved for something greater. He was committed to expanding his horizon of knowledge and began to accumulate more work experience. Despite frontline hurdles like his language barrier, union troubles, long hours and late-night shifts, he persevered.
His passion for textile expertise was insatiable. He gained an in-depth understanding of fabrics, fibers, and downstream processes like weaving, knitting, and coloring along with a great level of insight into consumer needs and global fashion trends. As part of his profession, he traveled across India and textile hubs like Turkey, France, Germany, China, Indonesia, and Belgium. He liaised with MNCs like Aditya Birla, INVISTA, Modern Group, Orkay Group and Welspun.
Birth of SmartText Solutions
In this journey, Balachandra found a zealous and ambitious partner to accompany him on the path to knowledge and innovation. Another seasoned professional from Kochi with more than 30 years of industry experience with the internationally renowned textile giant Dupont USA.
Together with Sasi Kumar, an industry expert known for his tireless commitment to improving customer service & hard work, Balachandra embarked on the road to something exceptional.

In 2015, Balachandra and Sasi Kumar came together to walk the path of entrepreneurship. True to their passions, they started "SmarText Solution™," a trailblazing pan-India distribution platform for Lycra® fiber and allied products, For the past six years, the visionary duo has been running a vastly successful business.
Our humble endeavor – BSmarT
In 2021, thirty-two years after Rao got off the train at Kalyan Junction, Balachandra and Sasi created the BSmarT™ brand. At the core was Balachandra and Kumar's appetite for leveraging the hard-earned knowledge they gained after decades of devoted service to the industry. Catering to the ever-increasing demand for luxury and contemporary clothing, they discovered the urgent necessity to educate consumers about quality fabrics. With BsmarT™ brand, consumers have an interactive and novel space for learning & purchasing unique, world-class garments on great value for money basis.
BSmarT™ brand can be defined as many things as possible. A knowledge-sharing venture spearheaded by textile professionals. A roadmap for the future of textile. Above all, it is a dedicated effort to safeguard every person's hard-earned resources. BSmarT™ brand empowers every buyer, giving them the know-how, they need to find clothes that benefit their body, mind, and soul. It is not about just fancy cuts and trendy designs. It is about celebrating comfortable and safe clothing that lets you breathe and be yourself. The brand you can trust and bet on…